Distribute energy to your Eurorack modules.
Prevent reversed connection.
You won't need to worry about the polarity. Its 20 safety headers

only allow a correct connection

.
Shortcircuit protection.
It will protect your PSU from overcharges thanks to its PPTC,

disconnecting the power supply

under short circuit conditions.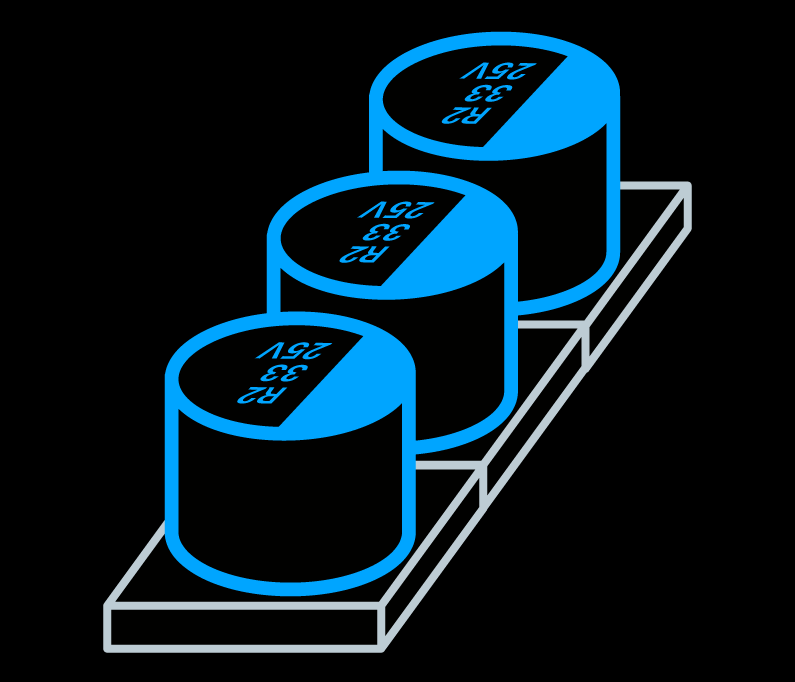 Power supply noise reduction.
Filtering for every power supply rail, making it a perfect solution for

linear or switching

power supply.
Dimensions 370x30mm
20 standard Eurorack keyed headers.
3 power rails 12V, -12V, 5V
Voltage indicator LED on every power line
2x power supply cables screw terminal for easy daisy-chain connection.
Decoupling capacitors to remove residual PSU ripple at every power line.
Switchable 5V linear voltage regulator for power supplies that do not support 5V output.
8 mounting holes