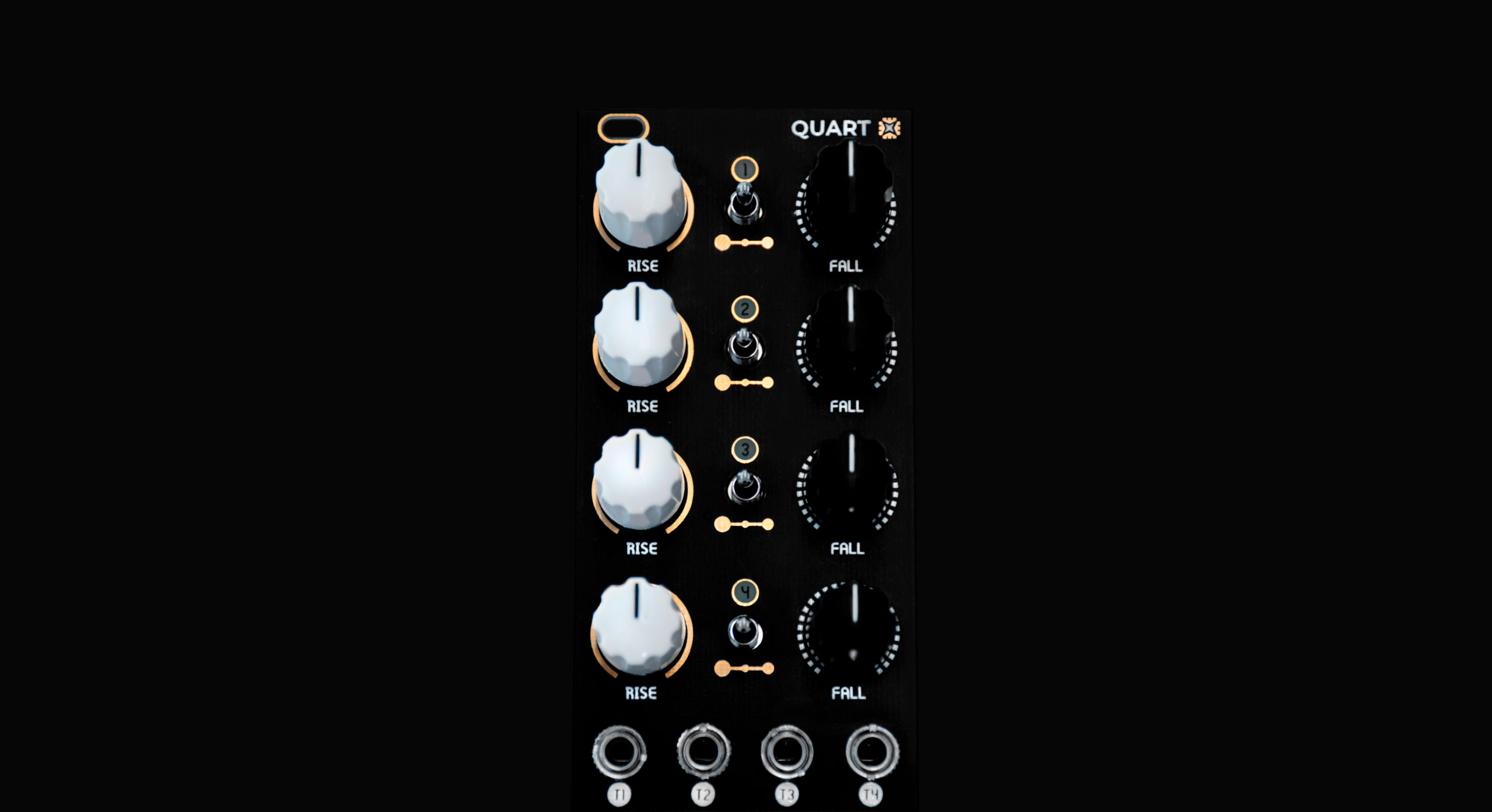 Give shape to your sounds with our Quad AD Envelope.
QUART has
4 independent functions

that can work as

Low Frequency Oscillators

or

Attack-Decay Envelopes

depending on whether the Trigger Inputs are connected or not.
Yes, sir.
I can boogie.
If the Trigger Input is not connected, the outputs will work as Low Frequency Oscillators (oscillate freely) but if a patch cable is connected, it will work as an Envelope (AD).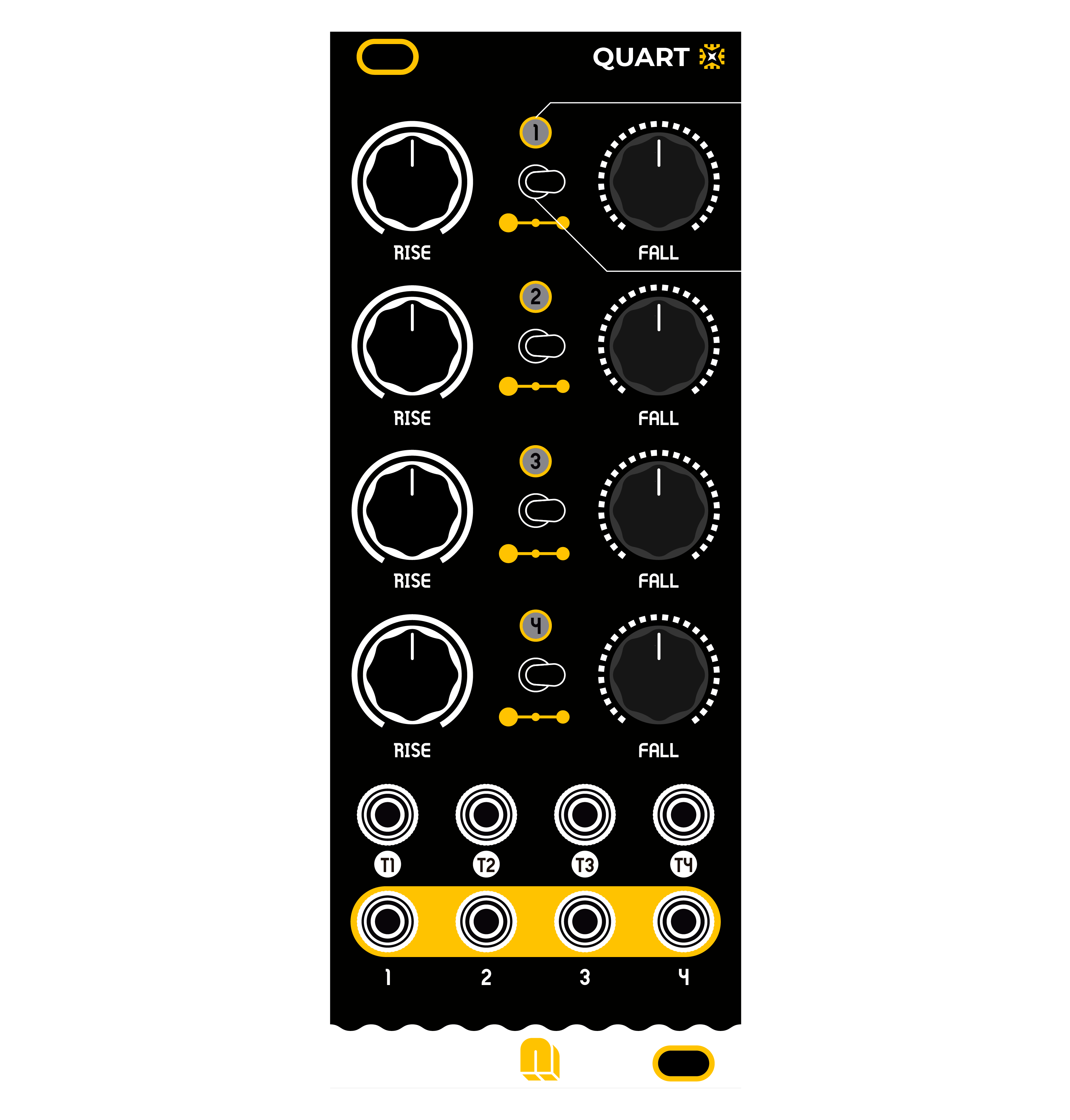 Specifications
Dimensions 10HP – 50×128,5mm
Current 25 mA +12V / 6 mA -12V / 0 mA +5V
Input Signals >2V
Output Signals 0 – 9V
Impedance Input 10k – Output 10k
Materials PCB and Panel – FR4 1,6mm
Depth 20mm – Skiff friendly
Get to its technical features, functions and how it works.